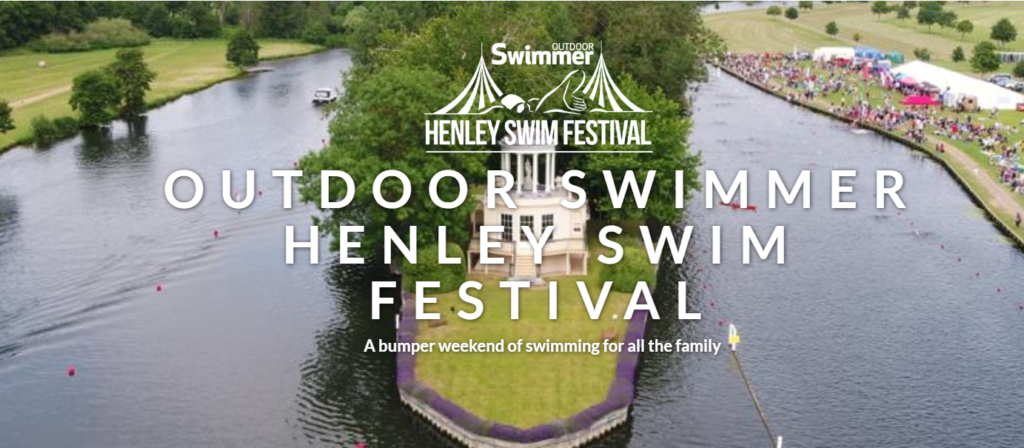 Henley Swim Festival – Sunday 11th July 2021
Are you a deaf Open Water Swimmer / Triathlete?
We have a very exciting July 2021 coming up! I would really love all deaf swimmers, with as many family and friends as possible, to join me at the Henley Swim Festival on Sunday, July 11th for the Silent Wave one mile wave.
Entries should be completed via this link. https://henleyswim.niftyentries.com/Outdoor-Swimmer-Henley-…
Scroll to the Silent Wave (wave 5) and type Caroline as the password.
There will be a BSL interpreter booked for the whole day.
The Festival will be a bumper weekend of fun including….
Swimming (of course) – Suitable for all ages (8+) and abilities
4-mile challenge, 1-mile, half-mile, 200m, Suits vs Skins
Olympian Keri-Anne Payne will be hosting on-the-day coaching sessions
Lido Area – a chance to try open water swimming
There will also be:
A Festival Village
Endless pool, exhibitors and retailers
Technique advice
Many swim related exhibitors with plenty of festival offers
Live music
Ben Croucher from BBC Sport and 5 Live commentating
Yoga & massage
Food & drink
Children's entertainment
If you would like to make a weekend of it, why not camp? This prestigious location is the perfect spot to watch the Henley Festival fireworks on Saturday night and you would be hard pushed to find a better place to sip your Sunday morning coffee.
Swim Wave Options are:
Mile Wave 1 09:30
Mile Wave 2 10:15 Women Only
Mile Wave 3 11:00
Henley Splash (200m) 12:00 (age 8-12)
Half Mile 12:20 (age 9+)
Mile Wave 4 13:00
Mile Wave 5 13:45 (Silent Wave & Keri-Anne Payne's wave)
Mile Wave 6 14:30