Samples of Training Plans
Swimming Without Barriers can offer bespoke training plans to help you achieve your swimming goal, fitness level or race day performance!   Have a look at the sample below for an intermediate swimmer: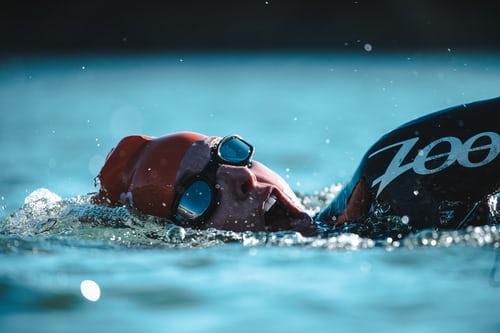 06 July 2020
This training plan aims to complete a 500m loop:
2.5km swim
Warm up
1st lap:  Easy swim to get used to your wetsuit, the water temperature, to help relax your body in the water, acclimatise to the feeling of the water, and adjust your accessories e.g. swimming cap, googles, etc
Focus your breath, breathe in through your mouth and out through your nose (gently!) – half breath in and out (not to completely empty your lungs)
Drills / Technique training
2nd Lap:  Focus four drills, split the loop into four sections:
Relax your neck and look towards the bottom
Breathe bilaterally – one eye out of water and the other stays in the water. Remember to relax your neck! Head level with water.
Arms on track
Hip controlled rotations
Main set:
Keep your four focus drills at all times.
Four sections – e.g. work / recover / work / recover
3rd Lap:  Moderate / recovery / moderate / recovery
4th Lap:  Super hard / recovery / super hard / recovery
5th Lap:  Super hard / Super hard / Recovery / recovery
Cool Down
200m - Half a lap, easy swim!
Review / feedback with coach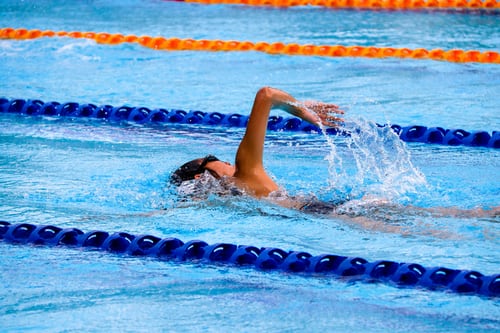 06 July 2020
25m swimming pool:
2.2km swim
Warm up
8 x 50 Free @1:00
1 x 200 kick @ 6.30
4 x 50 IM @ 1:00
Pre-Set
6 x 50 free @ 1:00 (Odds: Fast)
6 x 50 free @ 1:00 (Even: Fast)
6 x 50 free @ 1:00 (Descend 1-4 - Go faster each 50)
Main set:  x 2
2 x 50 free @ 1:30 (Max Power)
1 x 100 Free @ 2:00 (Active Recovery)
1 x 50 @ 2:00 (Max Effort)
Cool Down
100m @ 2:00
Review / feedback with coach